The Advocacy Exchange
The Advocacy Exchange is a virtual platform created to unite advocacy organizations, patients, and industry leaders in the exchange of information. It is a global collaboration, co-created and co-led, and 'always on' to foster meaningful growth and partnership across disease areas to improve outcomes for patients.


Bristol Myers Squibb
At Bristol Myers Squibb, we are inspired by a single vision – transforming patients' lives through science. We are in the business of breakthroughs - the kind that transform patients' lives through life-saving, innovative medicines. We have the most talented people in the industry who come to work every day dedicated to our mission of discovering, developing and delivering innovative medicines that help patients prevail over serious diseases.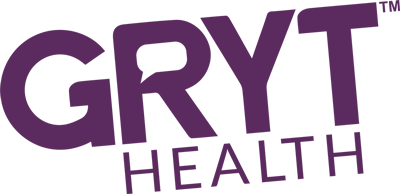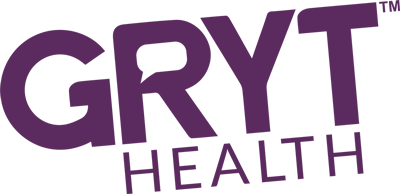 Gryt Health
GRYT Health is a digital oncology company that empowers people to be in charge of their own health through education, engagement and support. We offer a community free from judgment that focuses on humanity and the value each person brings.
A Fresh Chapter
A Fresh Chapter (AFC) is a non-profit that believes that we are not defined by the most difficult parts of our story. Our mission is to help people make sense of the complex emotions of cancer and give them the tools, support, and community to thrive - even in the midst of challenging circumstances. We are empowering people impacted by cancer to heal while building a better world.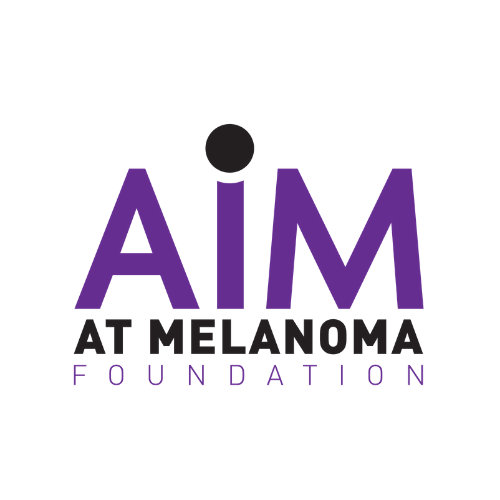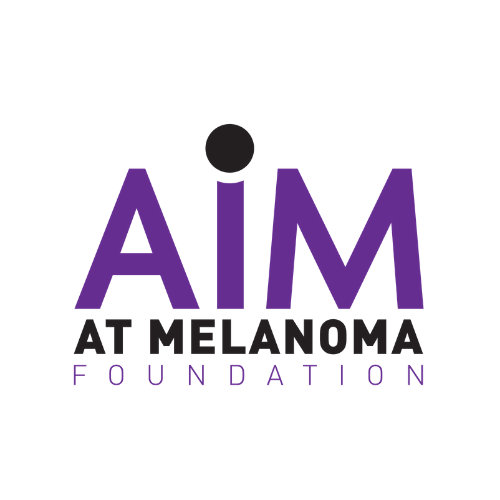 AIM at Melanoma Foundation
Founded in 2004, AIM at Melanoma is a global foundation dedicated to finding more effective treatments and, ultimately, the cure for melanoma while improving the lives of those it affects. AIM's global research initiatives include The International Melanoma Tissue Bank Consortium, The Melanoma International Collaboration for Adaptive Trials, and the International Melanoma Working Group. AIM at Melanoma provides education, connection to resources and opportunities for meaningful engagement to help patients and caregivers/families better face the challenges of melanoma. 
American Brain Tumor Association
Founded in 1973, the American Brain Tumor Association (ABTA) was the first national advocacy organization committed to funding brain tumor research and providing information and education to patients, caregivers, and their loved ones. For 46 years, the ABTA has been providing comprehensive resources that support the complex needs of brain tumor patients and caregivers, as well as the critical funding of research in the pursuit of breakthroughs in brain tumor diagnosis, treatment and care.
American Partnership for Eosinophilic Disorders
The American Partnership for Eosinophilic Disorders (APFED) is a 501c3 nonprofit organization founded in December 2001 by a group of mothers of young children living with eosinophil-associated diseases. We are a patient advocacy group dedicated to improving the lives of those living with eosinophilic disorders.
Aplastic Anemia and MDS International Foundation
The Aplastic Anemia & MDS International Foundation is the world's leading nonprofit health organization dedicated to supporting patients and families living with aplastic anemia, myelodysplastic syndrome (MDS), paroxysmal noctural globinuria (PNH), and related bone marrow failure diseases.  
Arrhythmia Alliance/ AF Association/ STARS
Arrhythmia Alliance and their sister charities AF Association and STARS (Syncope Trust And Reflex anoxic Seizures) work together to improve the diagnosis, treatment and quality of life for all those affected by arrhythmias, including Atrial Firbillation (AF) and Syncope conditions. 
Bag It
Bag it Educates, Supports and Empowers cancer patients, families, and care partners through patient education materials and resources that focus on self-advocacy and survivorship. Bag It empowers patients to talk to their healthcare providers, ask questions, track and organize their medical information and serve as the most important advocate on their care team.
Blue Faery: The Adrienne Wilson Liver Cancer Association
Blue Faery's mission is to prevent, treat and cure primary liver cancer, specifically Hepatocellular Carcinoma, through research, education and advocacy. Our work will improve the quality of life for HCC patients, support their caregivers and give them hope, information and a voice.
BMT InfoNet (Blood & Marrow Transplant Information Network)
BMT InfoNet is a not-for-profit 501(c)3 organization dedicated to providing patients and their loved ones with emotional support and high quality, easy-to-understand information about blood stem cell transplants (bone marrow, peripheral blood, and cord blood) and other cellular therapies.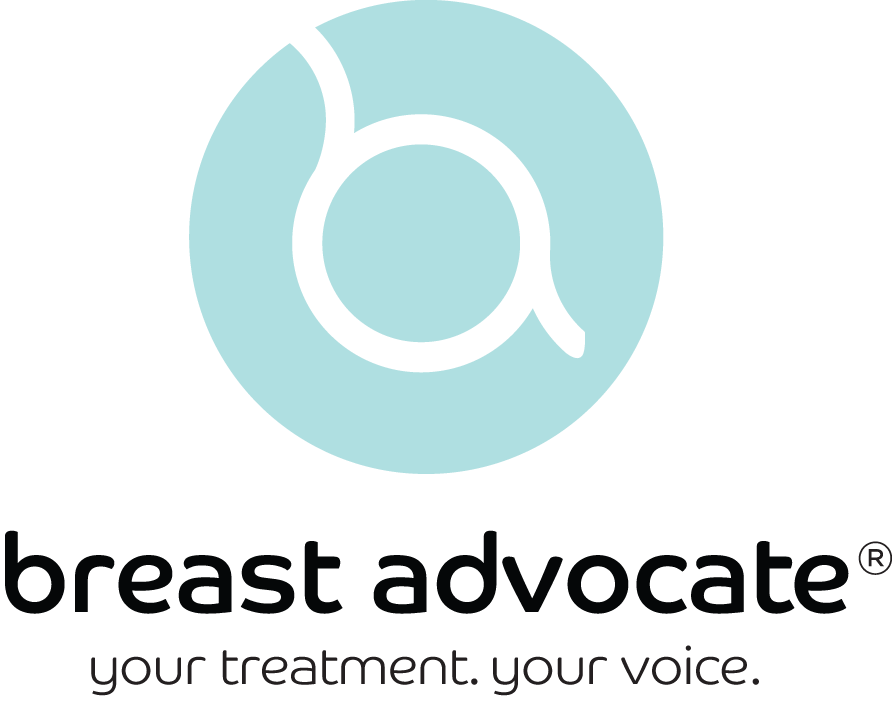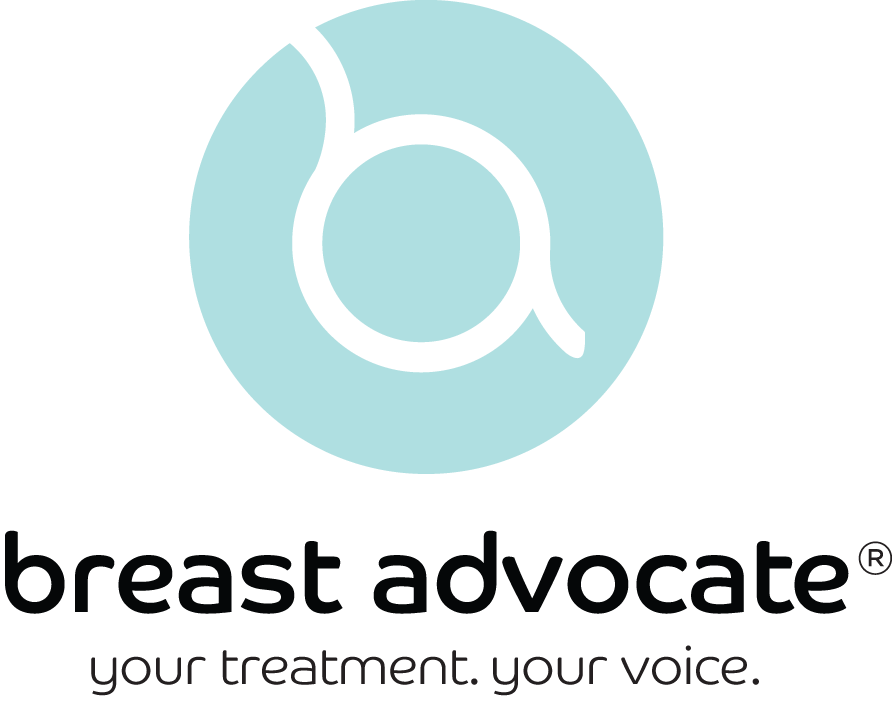 Breast Advocate
Are you a breast cancer patient or survivor, at high risk of developing breast cancer, or living with breast cancer? Are you struggling to have a voice in your treatment decisions? Breast Advocate® will change that. Co-created by leading specialists and patient advocates, Breast Advocate® is a free breast cancer app for Apple iPhone and Android that provides evidence-based information and recommendations, personalized for you.
Cancer Hope Network
Cancer Hope Network provides free one-on-one emotional peer support to adult cancer patients and their loved ones. Each of our  400+ volunteers is at least one year post-treatment or successfully undergoing maintenance therapies. They have faced more than 80 cancer types and speak 15 languages. Whatever the challenge, chances are a CHN Support Volunteer has faced it. They understand the fine balance between gratitude and the survivors' guilt faced by the "lucky ones" who are here to talk about it. They're working through the challenges of survivorship and cancer's new normal – and are willing to share.
Cancer Support Community
As the largest professionally led nonprofit network of cancer support worldwide, the Cancer Support Community is dedicated to ensuring that all people impacted by cancer are empowered by knowledge, strengthened by action, and sustained by community.  We are a global non-profit network of 175 locations, including CSC and Gilda's Club centers, hospital and clinic partnerships, and satellite locations that deliver more than $50 million in free support and navigation services to patients and families.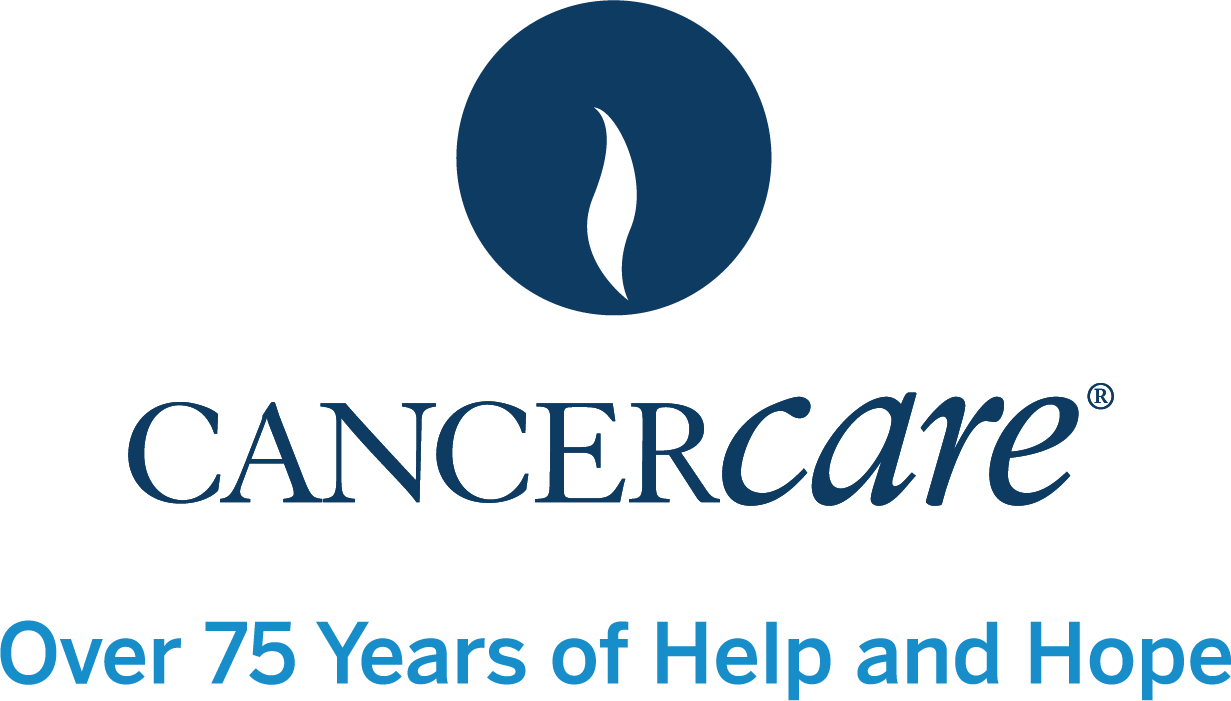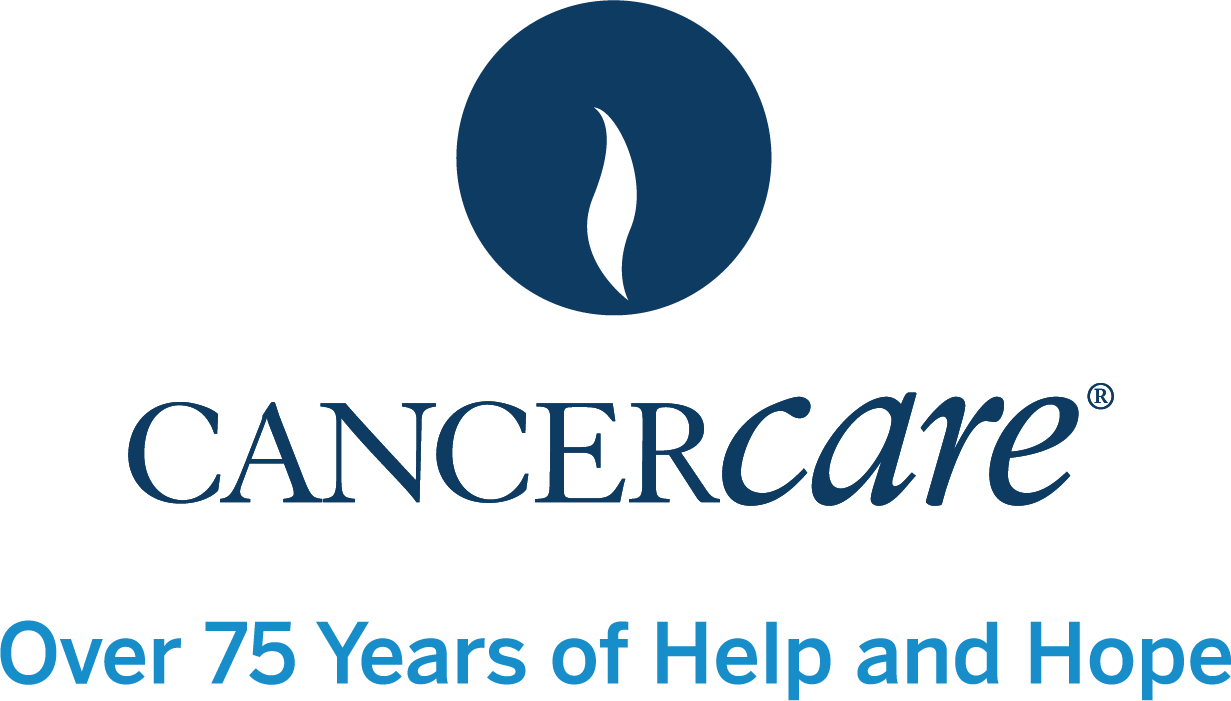 CancerCare
Founded in 1944, CancerCare is the leading national organization providing free, professional support services and information to help people manage the emotional, practical and financial challenges of cancer. Our comprehensive services include case management, counseling and support groups over the phone, online and in-person, educational workshops, publications and financial and co-payment assistance. All CancerCare services are provided by master's-prepared oncology social workers and world-leading cancer experts.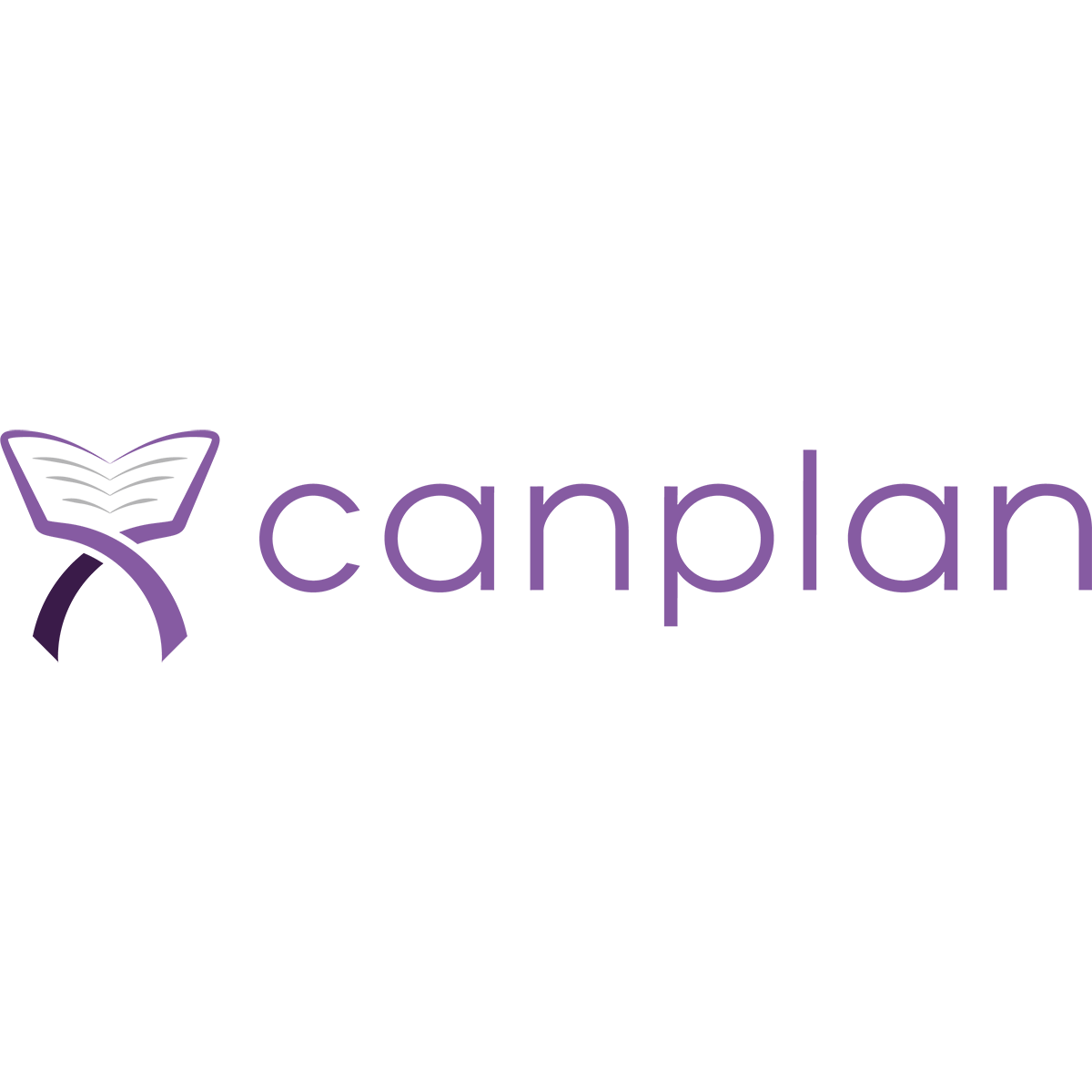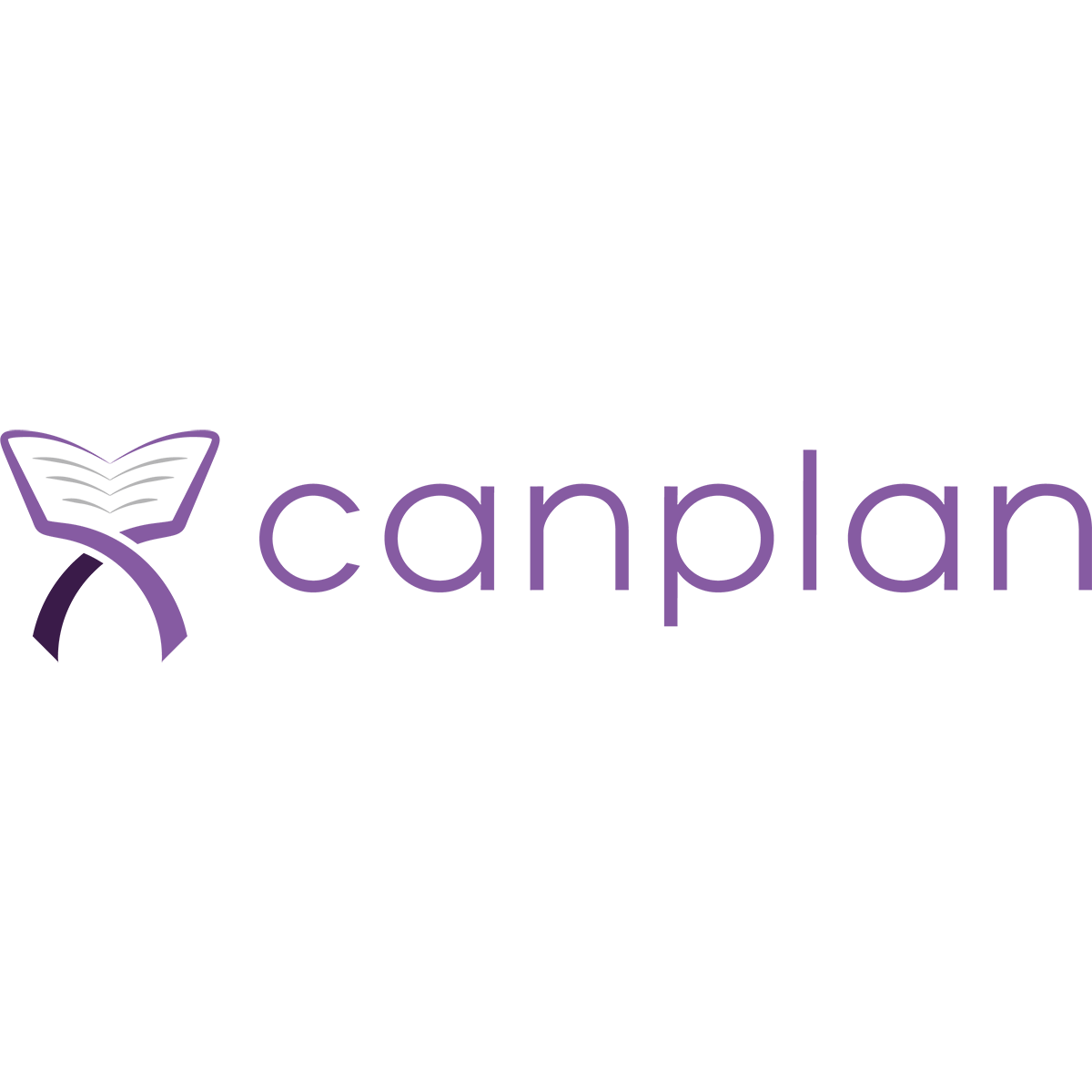 CanPlan
CanPlan is a revolutionary planner designed with survivorship in mind. It's the perfect tool for a cancer patient, cancer caregiver, cancer survivor, oncologist, oncology nurses, health practitioner, and anyone battling any type of health issue. It's a planner, organizer, motivator, coach, and therapist all in one portable, customizable binder.
CaringBridge
CaringBridge is a global, nonprofit social network that keeps patients and caregivers connected with family and friends throughout health journeys. Make your health journey easier by starting a CaringBridge site. Visit www.CaringBridge.org today. How CaringBridge Works Share medical updates and photos and receive support and encourage on your free, personal, protected site. From asking for and coordinating help with tasks to personal fundraising, family and friends can rally around through your CaringBridge site.
Cassie Hines Shoes Cancer Foundation
The Cassie Hines Shoes Cancer Foundation (CHSCF) supports young adults (16-40) during their cancer diagnosis, treatment and beyond. Once active treatment is complete CHSCF hosts Base2Summit; a weeklong survivorship program in Northern Michigan. We facilitate wellness, adventure and connection through hiking, kayaking, biking and some down time on one of Michigan's supreme lakes.
Children's Cancer Cause
Children's Cancer Cause is the leading national advocacy organization working to achieve access to less toxic and more effective pediatric cancer therapies; to expand resources for research and specialized care; and to address the unique needs and challenges of childhood cancer survivors and their families. 
Community Oncology Alliance (COA)
The Community Oncology Alliance (COA) is a non-profit organization dedicated to advocating for community oncology practices and, most importantly, the patients they serve. COA is the only organization dedicated solely to community oncology where the majority of Americans with cancer are treated. The mission of COA is to ensure that cancer patients receive quality, affordable, and accessible cancer care in their own communities. More than 1.5 million people in the United States are diagnosed with cancer each year and deaths from the disease have been steadily declining due to earlier detection, diagnosis, and treatment.
Crossroads4Hope
Crossroads4Hope is THE safe space to turn first when someone is affected by cancer to restore their whole being and family. Our network empowers all people touched by cancer to take control of their and wellbeing, at no charge.
CURE Media Group
CURE® Media Group is the leading resource for patients, survivors, and their caregivers to become empowered advocates in their journeys. Offering Cancer Updates, Research and Education, CURE Media Group's flagship magazine CURE® and online resource curetoday.com provide access to leading resources and information that serve as a guide to every stage of the cancer experience.
DiepCFoundation.org
DiepCFoundation is a non-profit 501c3 organization providing education and resources to empower those affected by breast cancer with information to make an informed decision about all options for breast reconstruction after mastectomy.
Elephants and Tea
Elephants and Tea is a nonprofit media company with the mission to help adolescent and young adult (AYA) patients, survivors and caregivers experience relief through self-expression, inspiring others during their cancer journey and connecting people with supportive organizations across the nation. 
ELPA - European Liver Patients' Association
ELPA's aim is to promote the interests of people with liver disease and in particular: to highlight the size of the problem; to promote awareness and prevention; to address the low profile of liver disease as compared to other areas of medicine such as heart disease; to share experience of successful initiatives; to work with professional bodies such as EASL and with the EU to ensure that treatment and care are harmonized across Europe to the highest standards.
Epic Experience
Through its week-long adventure camps, regional meetups, and education programming, Epic Experience empowers adult cancer survivors, thrivers, and caregivers to live beyond cancer.


European Cancer Patient Coalition
European Cancer Patient Coalition (ECPC) is the voice of cancer patients in Europe. With over 450 members, ECPC is Europe's largest umbrella cancer patients' association, covering all 28 EU member states and many other European and non-European countries. ECPC represents patients affected by all types of cancers, from the rarest to the most common.
EU-IPFF European Idiopathic Pulmonary Fibrosis & Related Disorders Federation
The EU-IPFF is registered in Belgium as an International Non-Profit Organisation. Founded in 2016 by a European group of patients and advocates, it currently has a membership of 22 groups from 16 European countries. Its mission is based around the European IPF Patient Charter that was drafted by the founding patients in 2014. In summation the EU-IPFF serves to act as a unified voice for our members and the patients suffering from the many forms of Pulmonary Fibrosis. Alongside the many ERS members who form our Scientific Advisory Board we strive to improve the diagnosis, support of patients as laid out within the Patient Charter and to see it adopted across the nations.
European Patients' Forum (EPF)
The European Patients' Forum (EPF) is an umbrella organisation of patient organisations across Europe and across disease-areas. Our 75 members include disease-specific patient groups active at EU level and national coalitions of patients.
Europso (European Umbrella Organisation for Psoriasis Movements)
Europso was founded in November 1988 and is a federation of psoriasis patients' associations based in the geographic region of Europe. As an umbrella organisation operating within Europe, and as a Member of IfpA we have close ties to the worldwide psoriasis movements – the International Federation of Psoriasis Associations (IFPA), the United States-based National Psoriasis Foundation (NPF) and to the Nordic Psoriasis alliance (NORDPSO).
Family Reach
Family Reach is a national organization that provides comprehensive financial support to families facing cancer. We collaborate with cancer care teams and community organizations to equip patients and caregivers with financial education, resource navigation, and financial coaching. We also offer emergency relief grants to cover basic needs for those who meet our eligibility guidelines. Our goal is to ensure every family can access care, put food on the table, and keep a roof over their heads.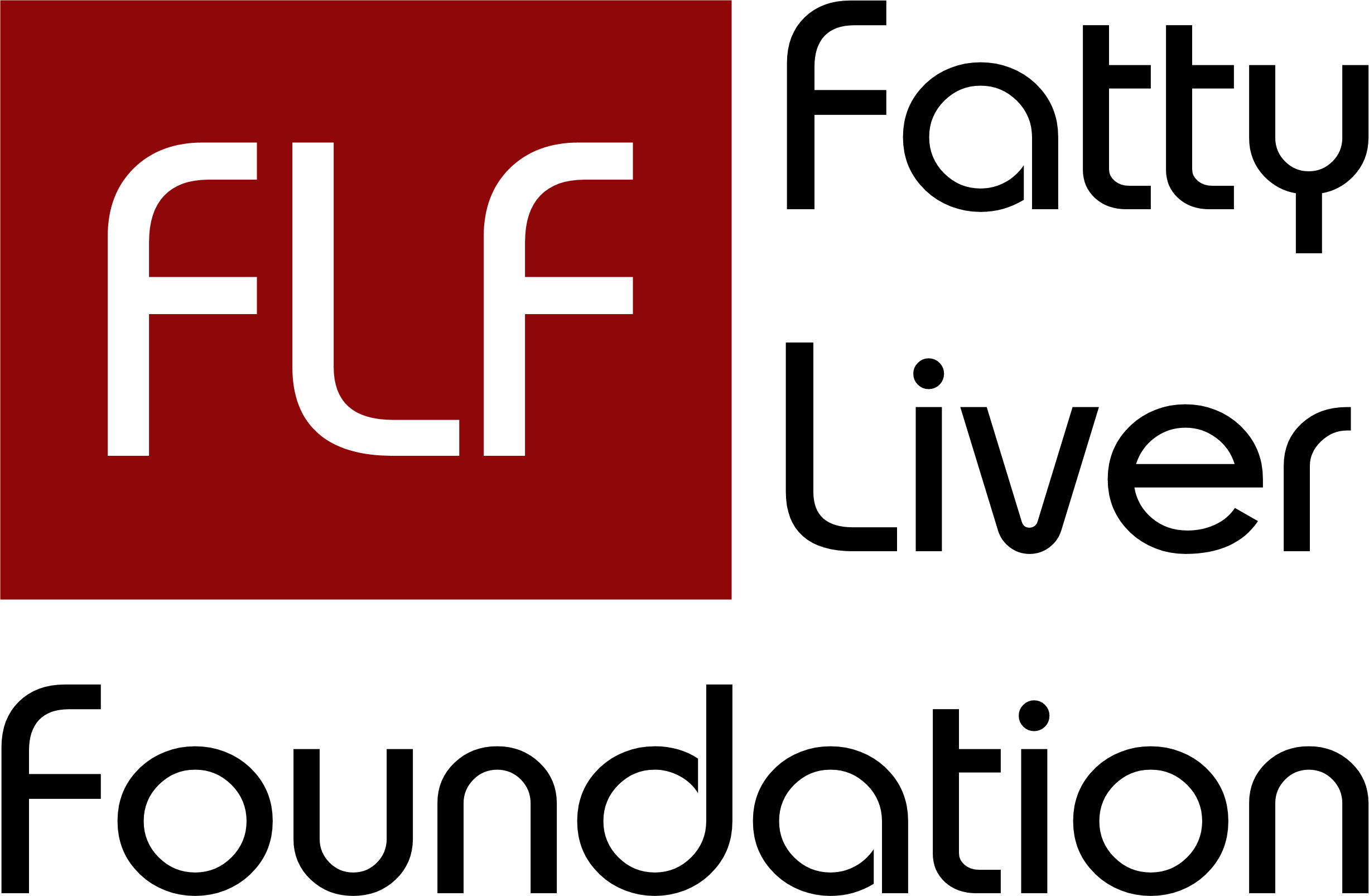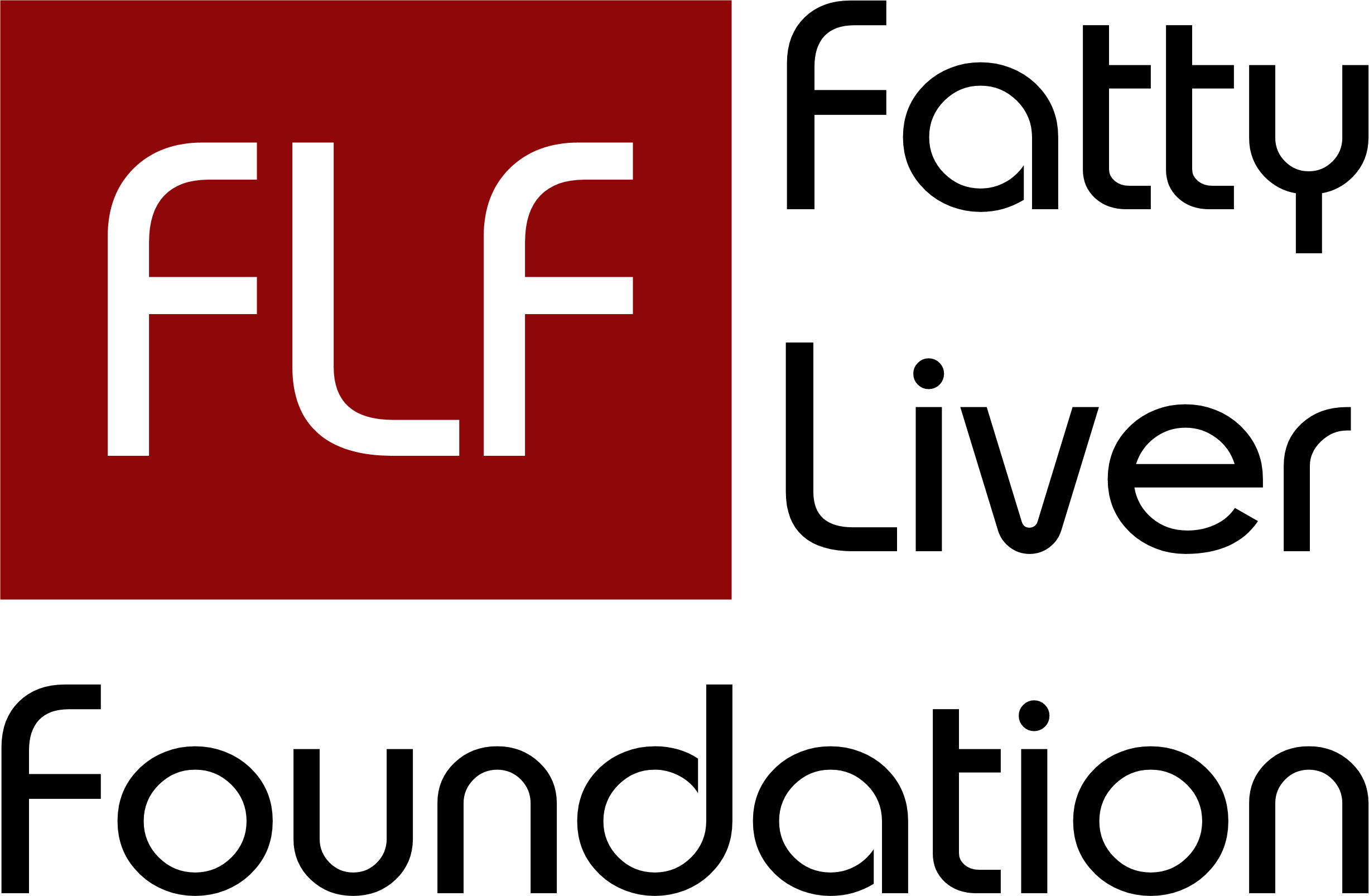 Fatty Liver Foundation
My Mission - To save my life.  When I learned that there was no treatment for my disease and wouldn't be without clinical trials, which are impossible without patients, I decided to get more patients who could be in those trials by sponsoring screening.
Global Colon Cancer Association
The Global Colon Cancer Association advocates for patient- centered policy around the globe to ensure increased disease awareness and screening and access to quality medical treatments. The GCCA also helps our member organizations collaborate, innovate, and leverage the full potential of effectuating change. The GCCA supports the creation of new patient advocacy groups in developing areas which have no CRC organizations. The GCCA unites all stakeholders in the battle against this disease with one unified voice.
Global Liver Institute
To improve the lives of individuals and families impacted by liver disease through promoting innovation, encouraging collaboration, and scaling optimal approaches to help eradicate liver diseases.
Hepatitis B Foundation
The Hepatitis B Foundation is a national nonprofit organization dedicated to finding a cure and improving the quality of life for those affected by hepatitis B worldwide. Our commitment includes funding focused research, promoting disease awareness, supporting screening, immunization, and treatment initiatives, and serving as the primary source of information for patients and their families, the medical and scientific community, and the general public.
Hope for Stomach Cancer
Hope for Stomach Cancer is a 501(c)(3) that provides resources to patients, caregivers and loved ones while promoting early detection and prevention to the general and medical communities. Hope creates and facilitates programs that enable those affected by stomach cancer to take actionable steps to live the best possible life through each phase of the disease. Our Vision is Bridge the Gap between Research and Patient Care.
IFPA International Federation of Psoriasis Associations
The International Federation of Psoriasis Associations (IFPA) is a non-profit organization uniting national and regional psoriasis associations from around the world. Psoriasis and psoriatic arthritis affect millions of people across the world. This is a serious global health challenge, with a range of unmet needs. People with psoriasis or psoriatic arthritis may struggle to get a correct diagnosis or adequate treatment, have limited access to care or face persistent stigma and discrimination. Since our founding in 1971, we have worked to resolve these challenges facing the international psoriasis community.


Imerman Angels
To provide personalized connections that enable one-on-one emotional support among cancer previvors, cancer fighters, survivors and caregivers from someone who has been there.
Instituto Lado a Lado pela Vida (Side by Side for Life Institute)
The Instituto Lado a Lado pela Vida – LAL (means Side by Side for Life Institute) is a civil society organization founded in 2008 by Marlene Oliveira, a social entrepreneur, with the main purpose of promoting awareness on the importance of prevention and early diagnosis as well as offering information about the estate-of-the-art possibilities of treatment and how to manage life and deal with the daily activities as a survivor who had fought with cardiovascular diseases or cancer, the two main global death causes. Lado a Lado pela Vida is also the only patient organization in Brazil dedicated to promote a relevant debate about men's health.
Instituto Oncoguia
Instituto Oncoguia was launched in 2003 as the Oncoguia Portal, a website with the mission of sharing quality information about cancer. The website was so successful that it quickly became a reference tool for patients and caregivers to learn more about their cancer diagnosis and receive up to date oncology news. To this day, the Oncoguia website remains an important resource to educate the community, amplify the patient voice, and complement the patient centered programs led by Oncoguia. 
International Alliance of Dermatology Patient Organizations (also known as GlobalSkin)
The International Alliance of Dermatology Patient Organizations (also known as GlobalSkin) is a unique global alliance, committed to improving the lives of skin patients worldwide. We nurture relationships with members, partners and all involved in healthcare ─ building dialogue with decision-makers around the globe to promote patient-centered healthcare. GlobalSkin works to empower its more than 183 patient association members ─ located in over 61 countries representing more than 65 disease areas ─ to reach more patients, and provide them with greater support, education, and advocacy.
International Alliance of Patients' Organizations (IAPO)
The International Alliance of Patients' Organizations (IAPO) is a unique global alliance representing patients of all nations across all disease areas and promoting patient-centred healthcare across the world. We nurture relationships with members, partners and all those involved in the healthcare value chain and build dialogue with decision makers around the world to promote patient-centred healthcare.
International Association for the Study of Lung Cancer
The International Association for the Study of Lung Cancer (IASLC) is the only global network dedicated solely to the study and eradication of lung cancer and other thoracic malignancies. Since its founding in 1974, the association's membership has grown to more than 8,000 lung and thoracic cancer specialists from all disciplines and more than 100 countries.
International Foundation for Autoimmune & Autoinflammatory Arthritis (AiArthritis)
Our mission is to help others, like us, living with autoimmune or autoinflammatory diseases that often include arthritis as a major clinical component near onset, have a voice - as equals, alongside other stakeholders - so, together, we can solve problems that impact education, advocacy, and research.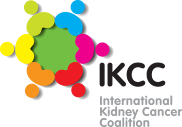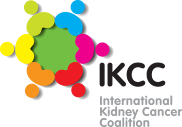 International Kidney Cancer Coalition (IKCC)
The International Kidney Cancer Coalition (IKCC) is an independent international network of over 40 patient organisations that focus exclusively, or include a specific focus, on kidney cancer. Based in the Netherlands, the organisation was born from a very strong desire among various national kidney cancer patient groups to network, cooperate and share materials, knowledge, and experiences around the world.
International Papillomavirus Society
Welcome! The International Papillomavirus Society (IPVS ) is the global authority on the human papillomavirus (HPV).  Our mission is to contribute to the elimination of HPV and HPV-related cancer.   IPVS advocates for improved public health policies in relation to HPV and realizes a global public HPV Awareness Campaign in six major languages in collaboration with over 80 partner organisations around the world. 
International Waldenstrom's Macroglobulinemia Foundation (IWMF)
The International Waldenstrom's Macroglobulinemia Foundation ((IWMF) is a patient-founded and patient-driven international nonprofit organization with a simple but compelling vision and mission. OUR VISION:  A world without WM (Waldenstrom's macroglobulinemia) OUR MISSION:  Support and educate everyone affected by Waldenstrom's macroglobulinemia (WM) while advancing the search for a cure. 
KidneyCAN
Our mission is to abolish Kidney Cancer as a threat to the life and health of patients by supporting patient advocacy and research by offering direct financial support for clinical and laboratory researchers with promising ideas.
Living Beyond Breast Cancer
Living Beyond Breast Cancer is a national nonprofit organization that seeks to create a world that understands there is more than one way to have breast cancer. To fulfill our mission of providing trusted information and a community of support, we offer on-demand emotional, practical, and evidence-based content that is meaningful to those newly diagnosed, in treatment, post-treatment, and living with metastatic disease.
Living Proof Advocacy
Living Proof Advocacy is a communication skills and consulting company that helps organizations and individuals harness the power of spoken first-person stories to drive positive change. We do so by providing coaching, consulting and training services to organizations working on today's most important issues.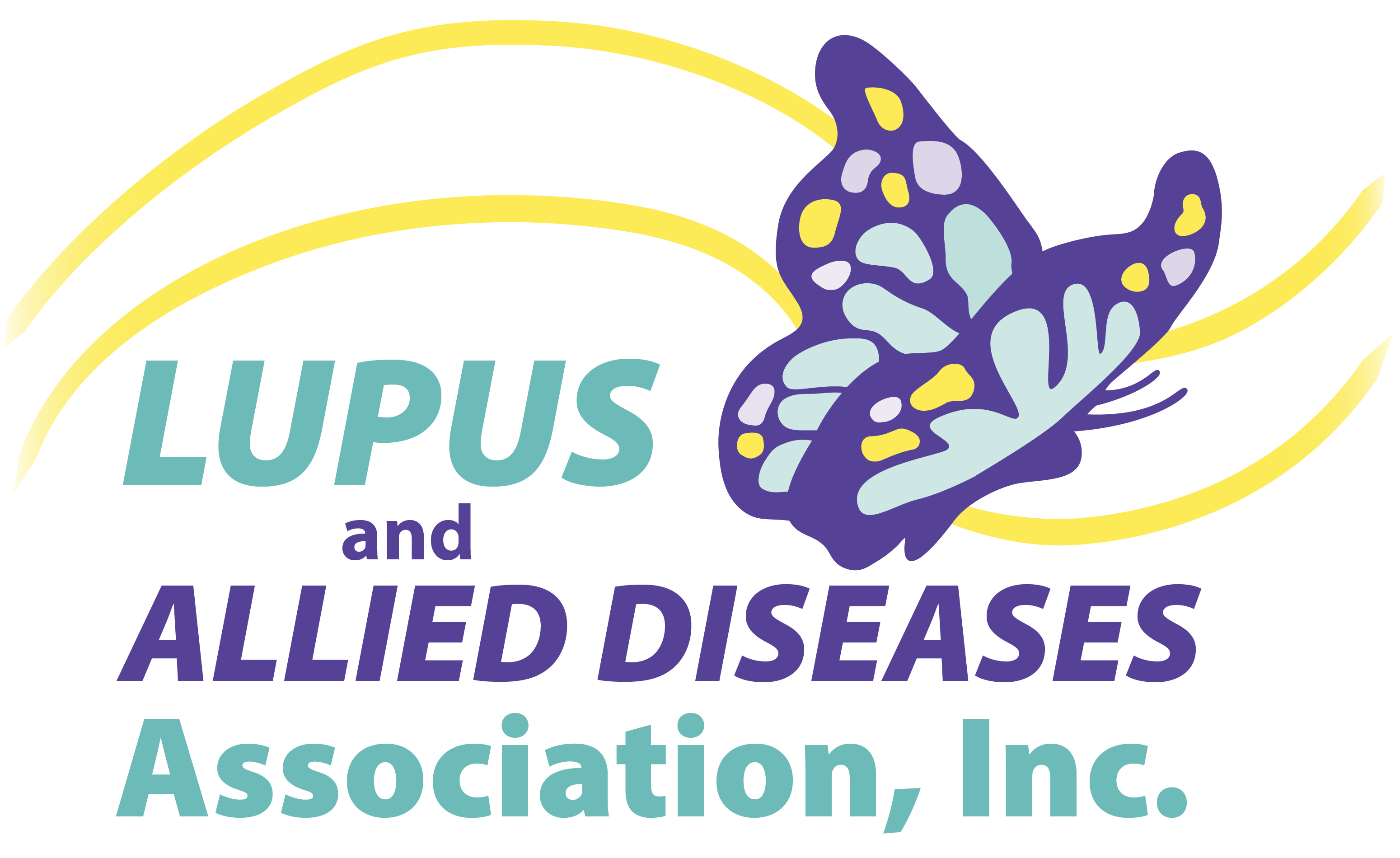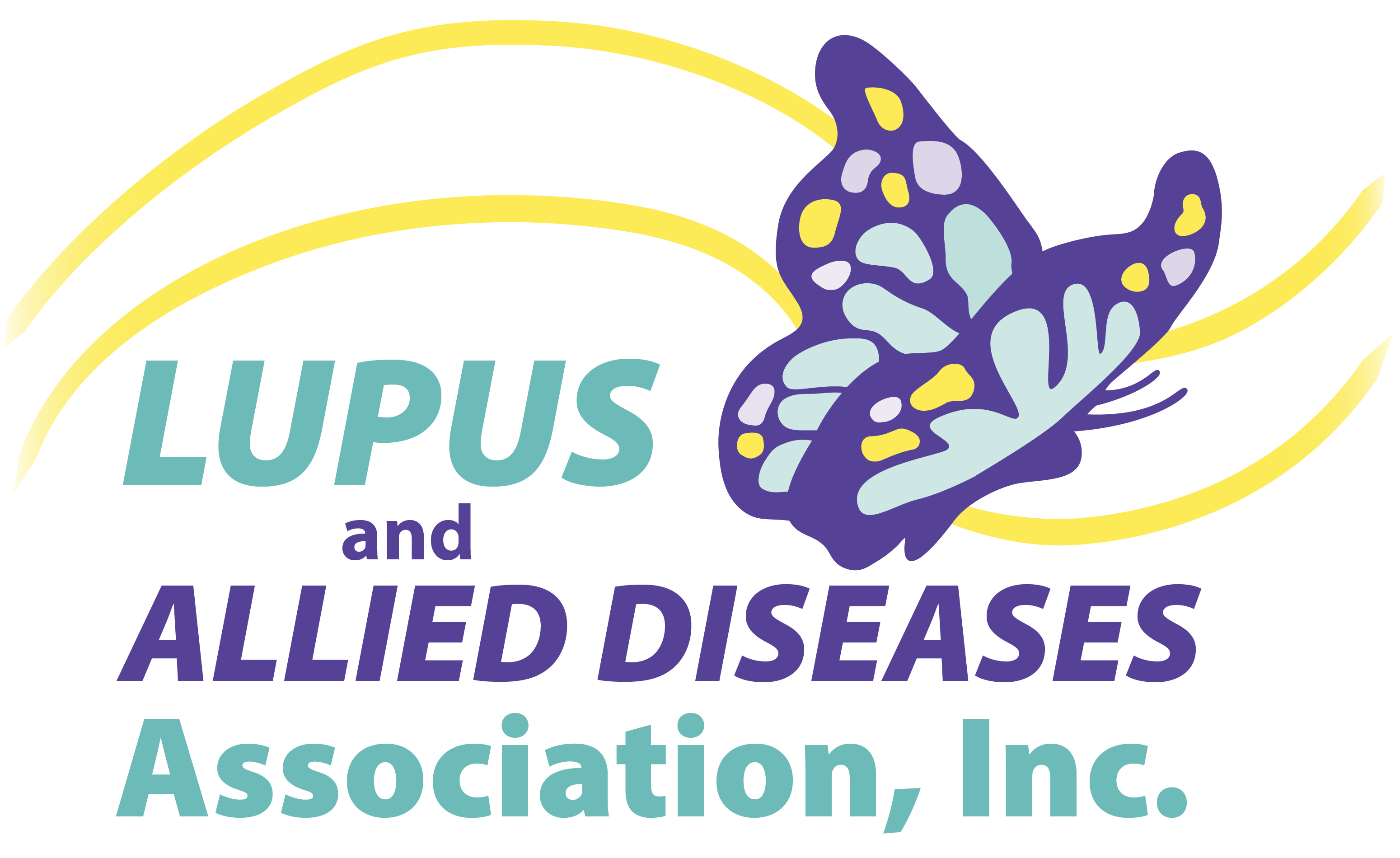 Lupus and Allied Diseases Association, Inc.
The Lupus and Allied Diseases Association (LADA) was founded in 1978 in Utica, NY and is dedicated to enhancing quality of life by engaging and empowering individuals impacted by lupus and allied diseases and other conditions of unmet need. As a passion-driven charity led by people with lupus and their loved ones, we work to ensure that the patient perspective is included as an equal stakeholder in the healthcare, regulatory and public policy arenas and across the research continuum.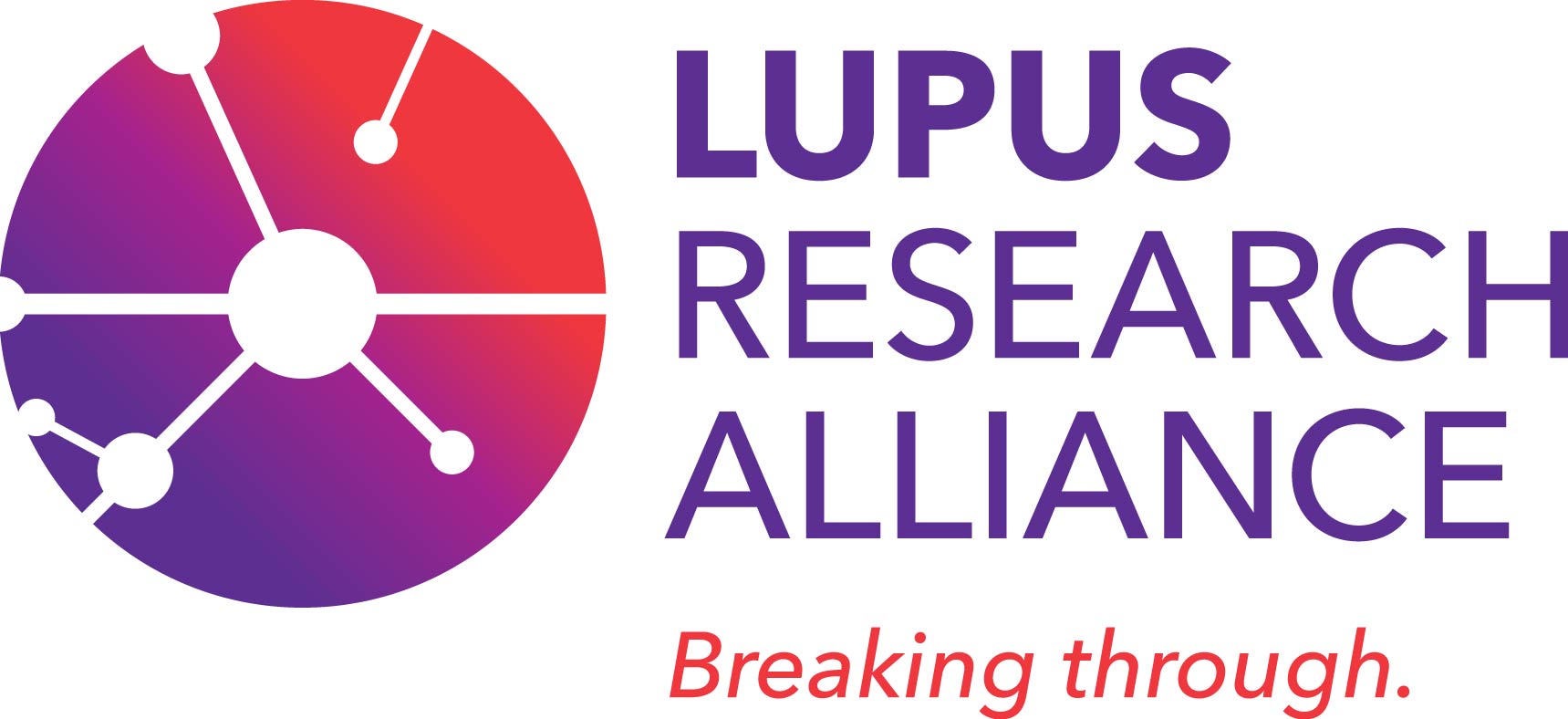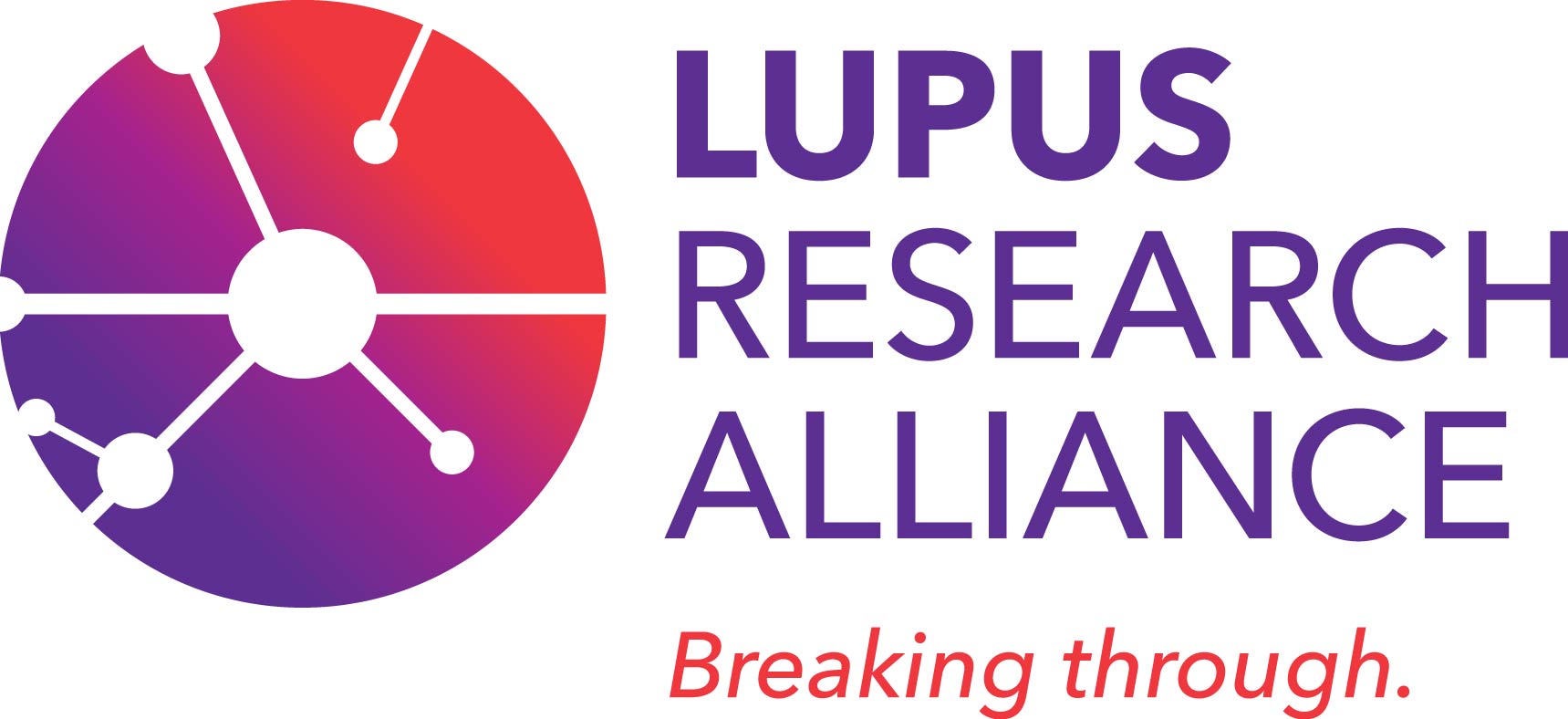 Lupus Research Alliance
The Lupus Research Alliance unites the global lupus community in bold determination to free the world of lupus through the power of science. We will transform the lives of people affected by lupus as we welcome and embrace a new scientific era, pioneer innovation, push the frontiers of knowledge, enlist diverse new scientific talent, and lead the drive to new treatments, prevention and cure
Melanoma Network of Canada
We support individuals whose lives have been changed by melanoma. We are advancing the prevention of melanoma through advocacy and education.
Melanoma Research Foundation
The Melanoma Research Foundation (MRF) is the largest independent organization devoted to melanoma. Committed to the support of medical research in finding effective treatments and eventually a cure for melanoma, the MRF also educates patients and physicians about prevention, diagnosis and the treatment of melanoma. The MRF is an active advocate for the melanoma community, helping to raise awareness of this disease and the need for a cure. The MRF's website is the premier source for melanoma information seekers.
Mesothelioma Applied Research Foundation
The Mesothelioma Applied Research Foundation is the only nonprofit organization dedicated to ending mesothelioma, and the suffering caused by this cancer, by funding research to improve treatment options; providing treatment support and education for patients and their families; and investing in research.
Multiple Sclerosis Foundation National Headquarters
The Multiple Sclerosis Foundation, known in the MS community as MS Focus, provides free services addressing the critical needs of people with MS and their families, helping them maintain the best quality of life.
Myelodysplastic Syndromes (MDS) Foundation, Inc
The MDS Foundation is a global non-profit advocacy organization that for over 25 years has supported patients and their families as well as healthcare providers in the fields of MDS and its related diseases. MDS Foundation supports and educates patients, their communities, and healthcare providers, and contributes to innovative research in the fields of MDS and its related continuum of diseases to better diagnose, control and ultimately cure these diseases.
National Coalition for Cancer Survivorship
NCCS' mission is to advocate for quality cancer care for all people touched by cancer.  Founded by and for cancer survivors, NCCS created the widely accepted definition of survivorship and defines someone as a cancer survivor from the time of diagnosis and for the balance of life.
Pack Health
Pack Health is providing grant-funded (free) support for individuals with diverse chronic conditions during the COVID-19 pandemic. Covering over 25+ conditions, we provide human-to-human health coaching that focuses on: Weekly coaching via phone, text, and email from a certified Health Advisor who will provide support, education, and accountability.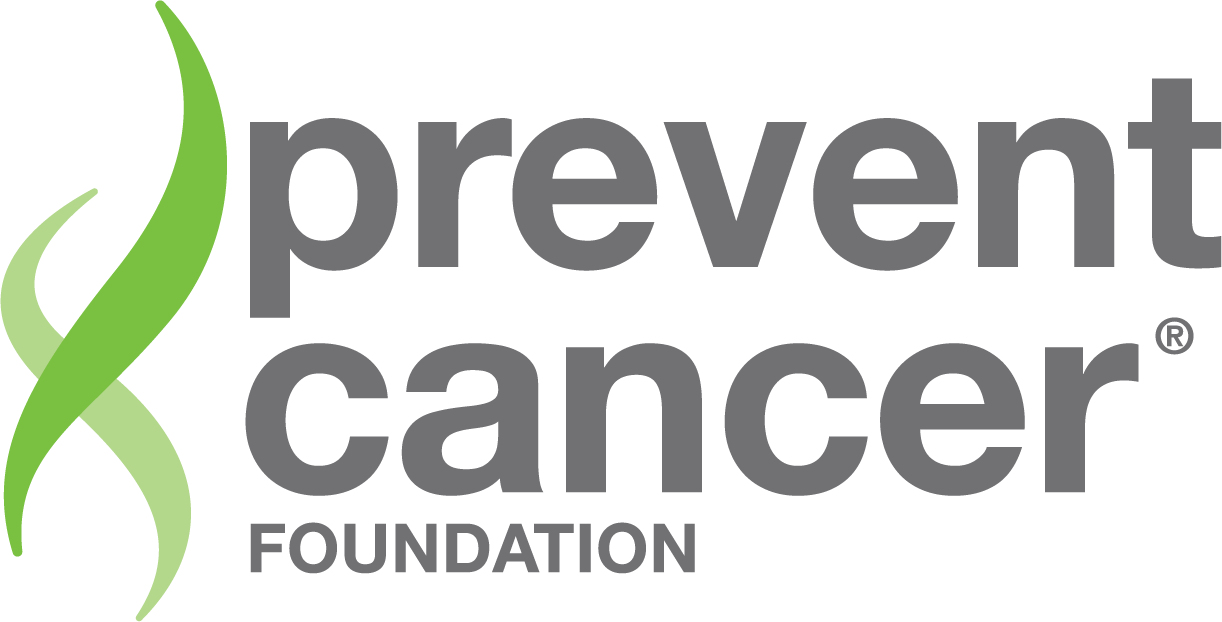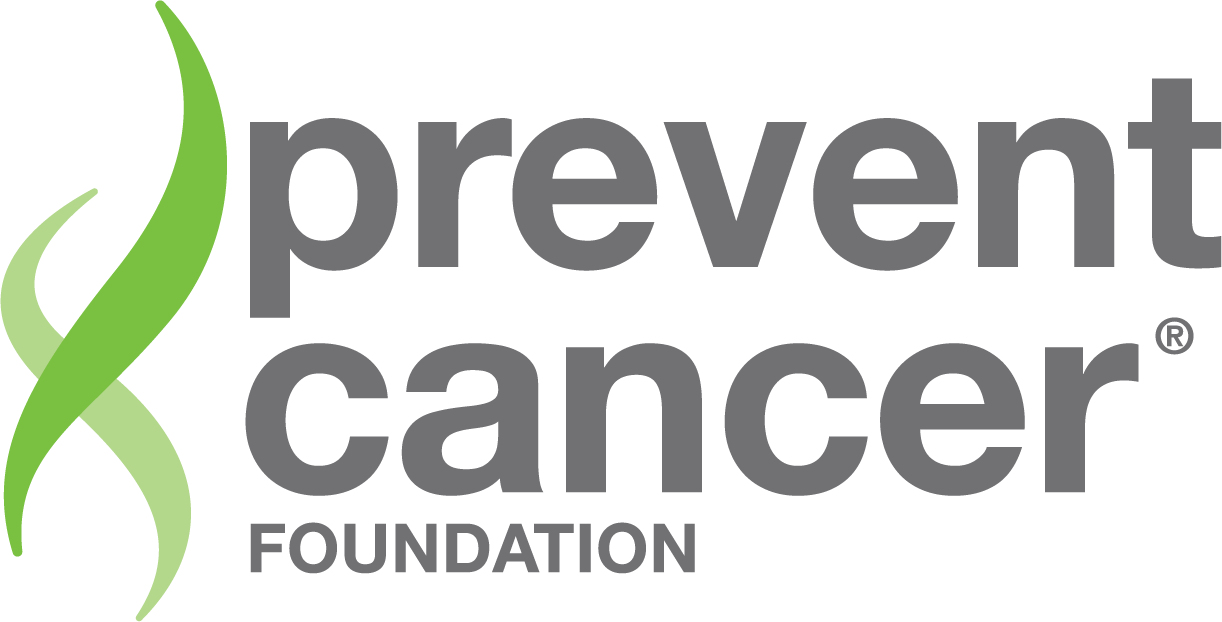 Prevent Cancer Foundation
The Prevent Cancer Foundation is one of the nation's leading voluntary health organizations and the only U.S. nonprofit organization focused solely on cancer prevention and early detection. Founded in 1985, it has catapulted cancer prevention to prominence and fulfils its mission through research, education, outreach and advocacy. 
Safe Stroke
The Stroke Alliance for Europe (SAFE) is an alliance of stroke support organizations across Europe. We represent over 35 organizations in over 30 countries. We aim to reduce the number strokes in Europe and their impact on European citizens by:  Building a powerful stroke patient voice across Europe by supporting the development of stroke support organizations
Share
SHARE is a national nonprofit that supports, educates, and empowers women affected by breast, ovarian, uterine or metastatic breast cancer, with a special focus on medically underserved communities. Our mission is to connect these women with the unique support of survivors and peers, creating a community where no one has to face breast, ovarian, uterine or metastatic breast cancer alone.
Share4Rare
A registry to investigate how COVID-19 affects people with rare diseases. People with rare diseases are doubly vulnerable to COVID-19: on the one hand, many of these pathologies put patients' health at a higher risk during a SARS-CoV-2 infection, and, on the other, confinement and lack of medical care due to the saturation of certain health services are making it difficult to treat these patients. If little is known about how this new infectious disease affects people without previous pathologies, even less is known about the effect of COVID-19 in people with unknown rare diseases.
Sjogrens Foundation
The Sjögren's Foundation is proud to be the first and only national non-profit health organization leading the charge to conquer Sjögren's. While focused on increasing research, education and awareness for this disease, the Foundation works on behalf of all Sjögren's patients and is dedicated to conquering the complexities of this life-altering and debilitating disease.
Small Cell Ovarian Cancer Foundation
In May of 2009 we were given the devasating news that our seemingly strong, healthy 25-year-old daughter/sister had small cell ovarian cancer, hypercalcemic type.  As we scrambled to find out about this disease, we quickly realized very little information existed.  Eventually we found a supportive team of doctors who had limited knowledge of small cell ovarian cancer. 


Stupid Cancer
In the nineties, when Stupid Cancer founder Matthew Zachary was diagnosed with a pediatric brain cancer at 21 years old, cancer resources for young adults were few and far between, and 'surviving' meant living beyond five years. Adolescent and young adult (AYA) cancer programs did not exist and often patients were treated as kids or older adults, failing to acknowledge the unique life stage of AYAs. 
Thalassaemia International Federation
The Thalassaemia International Federation (TIF) is a non-profit, non-governmental organisation founded in 1986 by a small group of patients and parents representing mainly National Thalassaemia Associations in Cyprus, Greece, UK, USA and Italy; that is, countries who first recognised thalassaemia as an important public health issue and who began to promote and implement the first national programmes for thalassaemia control, including prevention and clinical management.
The European Patients' Academy on Therapeutic Innovation (EUPATI)
EUPATI is the only dedicated training provider for patients and patient representatives on the end to end process of medicines research and development. Trained patient experts are the core resource for patient involvement in medicines R&D, regulatory deliberations, and other patient engagement initiatives. EUPATI is committed to changing the face of patient engagement through patient education.
The Leukemia & Lymphoma Society
THE LLS MISSION: Cure leukemia, lymphoma, Hodgkin's disease and myeloma, and improve the quality of life of patients and their families. Beating Cancer Is In Our Blood. As the leading source of free blood cancer information, education and support for patients, survivors, families and healthcare professionals, LLS is committed to helping patients navigate their cancer treatment and ensure they have access to quality, affordable and coordinated care. 
The Max Foundation
The Max Foundation exists to increase global access to treatment, care, and support for people living with cancer. Our vision is a world where all people facing cancer live with dignity and hope.
The Wellness League
The Wellness League is a geographically focused, community-based, peer-driven ecosystem that provides holistic health education (including for diet and lifestyle), liver health screening, linkage to clinical trials and care, and wellness navigation for NAFLD/NASH patients.


Triage Cancer
Triage Cancer provides education on legal and practical issues that may impact individuals diagnosed with cancer and their caregivers. Through free in-person and online educational events, materials, animated videos, and state-specific resources, Triage Cancer provides expert content on issues related to work, insurance, disability benefits, finances, estate planning, medical decision-making, and more.
Union for International Cancer Control (UICC)
The Union for International Cancer Control (UICC) is the largest and oldest international cancer-fighting organisation. Founded in Geneva in 1933, UICC has over 1,180 member organisations in 172 countries. It enjoys consultative status with the United Nations Economic and Social Council (ECOSOC) and has official relations with the World Health Organization (WHO), the International Agency for Research on Cancer (IARC), the International Atomic Energy Agency (IAEA) and the United Nations Office on Drugs and Crime (UNODC).
United Spinal Association
United Spinal Association is dedicated to empowering people with spinal cord injuries and disorders (SCI/D), including veterans, to live successful and fulfilling lives.
V Foundation
The V Foundation for Cancer Research was founded by ESPN and legendary basketball coach Jim Valvano with one goal in mind: to achieve Victory Over Cancer®. Since its formation in 1993, the V Foundation has awarded more than $260 million in cancer research grants nationwide and has grown to become one of the premier supporters of cutting-edge cancer research. Due to generous donors, the Foundation has an endowment that covers administrative expenses.
WeCanKickIt
We Can Kick It is a nonprofit organization dedicated to using the passion of soccer to inspire and empower children and their families affected by cancer.
World Bladder Cancer Patient Coalition
The World Bladder Cancer Patient Coalition (WBCPC) - the global voice of people affected by bladder cancer. Established in January 2019 by a group of dedicated patient advocates from three major national bladder cancer organisations that saw the need for a global bladder cancer coalition.
World Ovarian Cancer Coalition
The World Ovarian Cancer Coalition is a not-for-profit organization, formally established in 2016, working across the globe towards a world where every woman with ovarian cancer has the best chance of survival, and the best quality of life – wherever she may live. 
World Stroke Organization
The World Stroke Organization is the only global body solely focused on stroke. With around 4000 individual and 90 society members spanning every global region, we represent over 55,000 stroke specialists in clinical, research and community settings.
Young Survival Coalition
Established in 1998, Young Survival Coalition (YSC) is the largest nonprofit dedicated exclusively to young adults diagnosed with breast cancer age 40 and under and their co-survivor support networks. YSC also educates and influences the medical, research and legislative communities to address breast cancer in young adults.